The new Board of Directors
Press release by IFCM Head Quarter
The International Federation for Choral Music (IFCM) is pleased to announce its new Board of Directors, elected 6 August 2011 at the Ninth World Symposium on Choral Music celebrated in Puerto Madryn, Argentina. During the symposium the General Assembly met, all candidates had the opportunity to present themselves and make a case for their viability as contenders for a seat on the Board of Directors. In addition, this is the first time in IFCM's existence that the General Assembly voted directly on the election for President. Dr. Michael J. Anderson (USA), who has been in the position of Interim President of IFCM since April 2010, ran unopposed and was ratified as President with 88% of the total votes. The newly elected Board of Directors then voted on the remaining members of the Executive Committee (ExCom), who are in charge of the daily operations of IFCM.
Executive Committee
Michael J. Anderson (USA) – President
Leon Tong Shiu-wai (Hong Kong, China) – First Vice President
Philip Brunelle (USA) – Vice President
Saeko Hasegawa (Japan) – Vice President
Stephen Leek (Australia) – Vice President
Theodora Pavlovitch (Bulgaria) – Vice President
Håkan Wickström, Nordisk Korforum (Finland) – Treasurer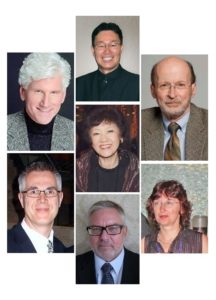 Board of Directors
Keiichi Asai, Japan Choral Association (Japan)
Rudolf de Beer (South Africa)
Young-Shim Dho (Republic of Korea)
Cristian Grases (USA/Venezuela)
Susan Knight (Canada)
Diego Lenger (Argentina)
Aarne Saluveer (Estonia)
Tim Sharp, American Choral Directors Association (USA)
Fred Sjöberg (Sweden)
Jean Smeets, European Choral Association–Europa Cantat (Belgium)
Jennifer Tham (Singapore)
Thierry Thiebaut, A Coeur Joie International (France)
Annemarie van der Walt (South Africa)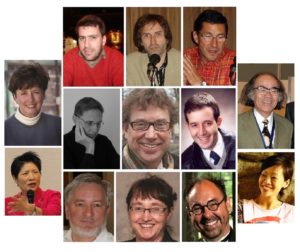 IFCM is a global organization that represents conductors, choirs, composers, and publishers in more than 80 countries. This representation is reflected in the diversity of origins of all Board Members, which allows a representation of all continents of the world. This is paramount to fulfill some of the federation's most important missions that center on international exchange and promotion of choral music, resulting in good will, peace, and harmony.
International Federation for Choral Music (IFCM)
Department of Theatre and Music
University of Illinois at Chicago
1040 W Harrison St., Rm L216, MC255
Chicago Illinois 60607-7130 USA