El BCI preguntó a miembros del mundo coral sobre cómo una palabra en particular resuena con ellos. La palabra en cuestión es: Renacimiento. Les compartimos algunos inspiradores puntos de vista.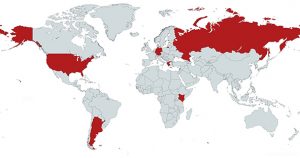 Cuando escucho la palabra "Renacimiento", evoca una multitud de sentimientos. ¡Entre ellos está uno de cómo la belleza de lo desconocido me permite redescubrir placenteramente la música y las artes! Nikos Adraskelas, maestro coral, pianista, organizador de festivales. Horto, Greece.
Renacimiento es la evolución de la vida misma, de uno como individuo, esa fuerza imparable que nos permite cambiar, adaptarnos, seguir creciendo para sobrellevar cualquiera sea el desafío, para ser más fuertes, mejores.. para volver a renacer cuantas veces sea necesario. Melisa Ayelén Telechea Pacheco, violinista and pedagoga, Córdoba, Argentina.
Habiendo discutido el tema recientemente en una transmisión de radio, el término "Renacimiento" me hace pensar inmediatamente en el resurgimiento de los viejos sintetizadores analógicos. Ahora que hemos superado la debilidad de la tecnología analógica en muchos aspectos de la vida por medio de la digitalización, vemos la idiosincrasia de las cosas viejas con un aprecio renovado. Leonie Reineke, Editor de New Music with SWR2 (estación de radio de música alemana), Colonia.
El renacimiento para mí es la reinvención de algo, el volver a nacer, rejuvenecer o reencarnar de un fenómeno que existía previamente. Es el traer a la vida una o varias ideas que previamente existieron pero que estuvieron dormitando, posiblemente debido al desarrollo ideológico/tecnológico. Ken Wakia, director, compositor, arreglista, vicepresidente de la Confederación Africana para la Música Coral, Nairobi, Kenia.
Un sinónimo de renacimiento es renovación. Hoy somos "llamados" a renovar nuestras visiones sobre el cambio climático, el cuidado de la salud y la ideología política. Nuestro futuro reclama nuevas direcciones para que el renacimiento sea una realidad. Mantengo la esperanza. Royce Saltzman, antiguo presidente de la FIMC, Eugene (Oregon), EEUU.
El renacimiento es como una inundación de primavera estrellándose contra el hielo desgastado de un invierno duro y congelado, como la recuperación inicial que sigue a una enfermedad. Es la escalera de Leonardo y su músico también. Para mí el renacimiento representa una interminable, inspiradora y prometedora serie de nuevos comienzos. Anna Tveritinova, directora, San Petersburgo, Rusia.
En la vida no tenemos poder sobre cómo nacemos, pero tenemos la elección durante el transcurso de nuestras vidas para volver a nacer. Este es nuestro renacimiento personal. Se trata de luchar por la perfección en el mundo, un viaje en el que nos embarcamos los más valientes. Roula Abou Baker, cantante y gerente, miembro de la Junta Ejecutiva del IMC, miembro de la junta de la FIMC, Trípoli, Libia.
¿Qué hay de ustedes? ¿Cómo resuena esta palabra con ustedes? Compartan con nosotros en nuestras redes sociales con los hashtags #icb #epoileparole
Traducido del inglés al español por Vania Romero, Venezuela