WSCM9 ofrece cuatro clases magistrales de Dirección Coral a cargo de renombrados Maestros, especializados en Música Afro-Americana, Renacimiento, Coros de Jóvenes y Técnicas de Dirección, que tendrán como Coro Piloto a elencos seleccionados para participar del Simposio. Jóvenes directores (menores de 35 años ) que deseen inscribirse como participantes activos, deberán indicar esta posibilidad en el formulario de inscripción al Simposio y enviar un CV corto (no más de una página A4) y una carta de presentación de un reconocido Maestro / Director de Coros al e-mail presidente@fundacioncic.org. Todos los inscriptos al Simposio están invitados a observar el trabajo diario de las Clases Magistrales como Alumnos Pasivos.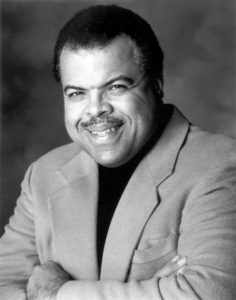 Anton Armstrong – USA
MÚSICA AFRO-AMERICANA
Coro Piloto: Coro de la Universidad de la República (Uruguay)
Director: Francisco Simaldoni
Anton Armstrong es profesor de música en el St. Olaf College y Director del Coro de San Olaf. He assumed this position in 1990 following 10 years in Grand Rapids, Michigan where he served on the faculty of Calvin College and conducted the Campus Choir, the Calvin College Alumni Choir and the Grand Rapids Symphony Chorus.GA graduate of St. Olaf College, Armstrong earned a Master of Music degree at the University of Illinois and the Doctor of Musical Arts degree from Michigan State University.raduado de St. Olaf College, Armstrong obtuvo su Maestría en Música en la Universidad de Illinois y el título de Doctor en Artes Musicales de la Universidad Estatal de Michigan. He holds membership in several professional societies, including the American Choral Directors Association, Choristers Guild, Chorus America, and the International Federation for Choral Music. És miembro de varias sociedades profesionales, incluyendo la ACDA, Chorus America, y la Federación Internacional para la Música Coral. Armstrong also serves as editor of a multicultural choral series for Earthsongs Publications and co-editor of the revised St. Olaf Choral Series for Augsburg Fortress Publishers.Armstrong también es editor de una serie coral multicultural de Publicaciones Earthsongs y co-editor de la versión revisada de St. Olaf Choral Series de Editores de Augsburg Fortress. He is featured with André Thomas on an instructional video on adolescent singers entitled Body, Mind, Spirit, Voice . Él aparece con André Thomas en un vídeo educativo sobre cantantes adolescentes titulado Cuerpo, mente, espíritu, de voz. He is a contributing writer to Volume I of Teaching Music through Performance in Choir and a contributor to Way Over in Beulah Lan' by André Thomas. Como escritor contribuye al volumen I de la enseñanza de la música a través de la interpretación coral. Armstrong is widely recognized for his work in the area of youth and children's choral music.Armstrong conducted the St. Olaf Choir in critically acclaimed solo concert performances at the 59th National Conference of the Music Educators National Conference, the Sixth World Symposium on Choral Music, and the 1999 National Convention of the American Choral Directors Association in Chicago, Illinois.Armstrong, dirigió el Coro de San Olaf aclamado por la crítica  por su concierto en la 59a Conferencia Nacional de la Música Nacional de Educadores, el Sexto Simposio Mundial de Música Coral, y la Convención Nacional de 1999 de la ACDA en Chicago, Illinois. Fue conferencista invitado en los Simposios mundiales deIn 2005, the St. Olaf Choir shared the stage with the Mormon Tabernacle Choir in presenting the finale concert for the national conference of the American Choral Directors Association at the Walt Disney Hall in Los Angeles, California. la FIMC en Sydney 1996 y Copenhague 2008. Armstrong is active as a guest conductor and lecturer throughout the world, with speaking engagements in North America, Europe, Scandinavia, Korea, Singapore, Australia, New Zealand, Venezuela, and the Caribbean.Armstrong es activo como director invitado y conferenciante en todo el mundo. In 2003 he was honored to serve as the first Peter Godfrey Visiting Professor of Choral Music at the University of Auckland, New Zealand, and in 2005, he served as the Visiting Housewright Scholar in the School of Music at Florida State University. In the summer of 2001 Armstrong conducted the World Youth Choir sponsored by the International Federation of Choral Music with concerts in Venezuela and the United States. En 2001, Armstrong, dirigió el Coro Mundial de la Juventud, patrocinado por la FIMC con conciertos en Venezuela y los Estados Unidos.
Simon Carrington – Gran Bretaña
MÚSICA DEL RENACIMIENTO
Coro Piloto: Coro de Cámara de la Municipalidad de Quilmes (Argentina)
Director: Pablo Cánaves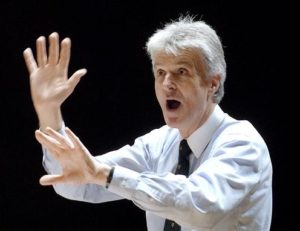 Cantante, Intérprete de Contrabajo y Director. Desde 2003 hasta 2009 ha sido Profesor de la cátedra de Dirección Coral en la Universidad de Yale y director de la Yale Schola Cantorum, agrupación a la que dio prominencia internacional. Desde 2001 hasta 2003, fue director de actividades corales en el Conservatorio New England, Boston, donde recibió el premio Krasner Teaching Excellence Award, y de 1994 a 2001 tuvo un cargo similar en la Universidad de Kansas. En la Universidad de Cambridge co-fundó el internacionalmente aclamado grupo vocal británico The King's Singers. Ha actuado en los más prestigiosos festivales y teatros del mundo, ha realizado más de 70 grabaciones y ha aparecido en programas de radio y televisión. Como director coral, mantiene actividad permanente dictando clínicas, talleres y clases magistrales alrededor del mundo. Ha dirigido en Japón, Barcelona, Chicago, Dublín y Boston, en Victoria, Canadá, y en Polonia . Es regularmente invitado a dirigir en el Festival Coral Monteverdi en Budapest y en la Tokio Cantat en Japón y brinda cursos anuales de dirección en el Festival de Coros de Cámara en Sarteano (Italia) y en el Yale Summer Festival en Norfolk, Connecticut.  En 2009 tuvo compromisos para dirigir en Canadá, Corea, Japón, Nueva Zelanda, Europa y Estados Unidos.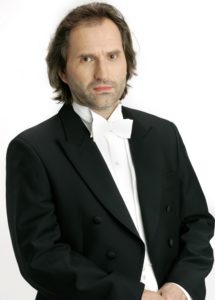 Aarne Saluveer – Estonia
REPERTORIO PARA CORO DE JÓVENES
Coro Piloto: Estonian TV Girl's Choir (Estonia)
Director: Aarne Saluveer
Nacido en 1959, es graduado de la Academia de Música de Estonia en Pedagogía Musical. Actualmente es una de las figuras más activas de la música escénica de Estonia, actuando como director y educador especializado en coros de niños y jóvenes. Detenta el cargo Principal en la Tallinn G.Ots Music School, dirige seis importantes coros con los que ha ganado Premios internacionales en concursos de Estonia y el mundo. En 1990 fundó el Lasteekraan Music Studio desde donde surgieron calificados cantantes de coro y aclamados solistas. Aarne Saluveer es Miembro Fundador de la Estonian Society for Music Education, Miembro de la Federación Europea de Coros de Jóvenes Europa Cantat, y desde 2008 integra el Cuerpo Directivo de la FIMC.  Fue Director Artístico de la X Youth Song Celebration Ilmapuu (2007): concierto al aire libre que reunió más de 20.000 cantantes, orquestas sinfónicas y un auditorio de 100.000 personas. El Maestro Saluveer ha hecho presentaciones en numerosas conferencias internacionales y simposios y lideró Workshops en Europa y América. Ha publicado artículos en el ICB de la FIMC y el Europa Cantat Magazine, además de oficiar de Jurado en importantes Concursos Internacionales. Fue distinguido con el premio Anual del Estonian Cultural Endowment y condecorado con la Orden de la Estrella Blanca de la República de Estonia. Él fue electo Músico del Año en 2007 y recibió la distinción de Director del Año por la Asociación Coral de Estonia.
Josep Vila i Casañas – Spain
TÉCNICAS DE DIRECCIÓN E INTERPRETACIÓN
Coro Piloto: Estudio Coral Meridies (Argentina)
Directora: Virginia Bono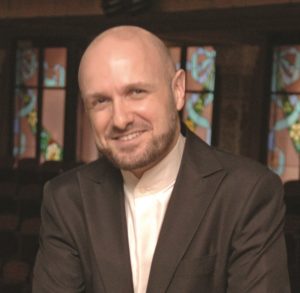 Nacido en Sabadell, en el año 1966, estudió Piano en el Conservatorio Municipal de Música de su ciudad con Glòria Peig. Posteriormente cursó armonía, contrapunto, fuga y composición con Benet Casablancas y Josep Soler, dirección orquestal con Salvador Mas y dirección coral con Manuel Cabero, Pierre Cao, Lászlo Heltay y Eric Ericson, entre otros.
Ha ejercido como pedagogo de dirección en Barcelona, Lleida, Tarragona, Murcia y Mallorca, siendo profesor invitado en el Simposium Europeo de Música Coral de Ljubliana (Eslovenia) y en la Academia Franz Liszt de Budapest. Actualmente es profesor de dirección coral en la Escuela Superior de Música de Cataluña. Como compositor tiene un amplio catálogo de música vocal-instrumental. En 1999 fue galardonado con uno de los Premis Sabadellencs, de la Jove Cambra de Sabadell. Ha dirigido distintas formaciones vocales e instrumentales como la Coral Belles Arts de Sabadell y la Orquestra de Cambra del Conservatori de Igualada. En enero de 1990 fundó en Sabadell el coro de cámara "Lieder Càmera". En 1998 fue nombrado director del Orfeó Català. Ha sido el director titular de la Coral Càrmina de Barcelona de 1991 a 1995. Como director invitado ha trabajado con la Orquestra Simfònica del Vallès, el Coro de la Academia Franz Liszt de Budapest, el Orfeón Donostiarra, el Coro Nacional de España y el Coro de Radiotelevisión Española.