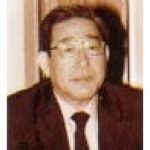 Mr. Kan Ishii, past President of the Japan Choral Association, former IFCM Board member and one of its founders (together with Paul Wehrle (Germany), Royce H. Saltzman (USA), Claude Tagger (France) and others, passed away on November 24, 2009.
Kan Ishii was born on March 30, 1921. He graduated from Musashino Academia Musicae in Tokyo and from the University for Music and Performing Arts in Munich. He studied composition under Carl Orff. He wrote works for opera, ballet, orchestra, chamber music, chorus, concert band and films.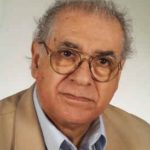 The Chilean composer Gustavo Becerra Schmidt passed away on January 3, 2010. He lived in Germany since 1973 and taught at Oldenburg University since 1974. Becerra was the most prolific Chilean composer. His catalogue includes hundreds of compositions that goes from the most traditional to the most avant-garde, from popular songs to large scale cantatas, symphonies and oratorios.