IFCM organized its second World Choral Expo (WCE) in Lisbon, Portugal, between July 27 and August 1, 2019, with the partnership and support of the International Cultural Center Monte Real.
WCE 2019 featured numerous concerts across Lisbon and the surrounding cities, showcasing participating choirs and 11 selected leading choral ensembles from different continents:
Moran Choir (Israel),
Indonesia Youth Choir (Indonesia),
Shenzhen Lily Children's Choir (China),
Ensemble Vocapella Limburg (Germany),
Jazz Cantat (Portugal),
Shemesh Quartet (Mexico),
Credo Chamber Choir (Ukraine),
Musica Nostra Female Choir (Hungary),
Cantemus Children's Choir (Hungary),
Coro Juvenil do Instituto Gregoriano de Lisboa (Portugal),
and Kokopelli Youth Choir (Canada).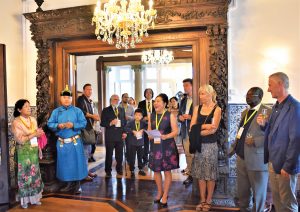 There were also amazing performances by the 2019 World Youth Choir, which joined WCE 2019 and IFCM guests to celebrate its 30th anniversary in Lisbon.
Two additional choirs were also invited: Qatar Youth Choir (Qatar) and TURKSOY Youth Choir (TURKSOY member countries).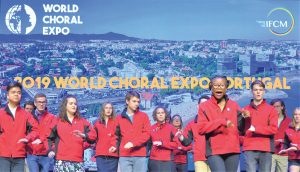 One of the gala concerts, the Colorful Voices Program, was dedicated to music performed by children and youth choirs and encompassed an extraordinary variety of artistic offerings, presenting young artists performing at the highest level. This concert was prepared and conducted by Jan Schumacher (Germany).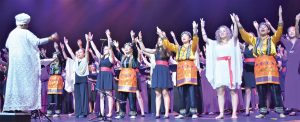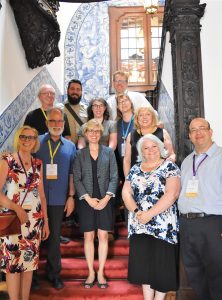 One very special part of the 2019 WCE was EXchange! – an intimate gathering of international scholars, performers, conductors, pedagogues, and composers to connect, create, share, and explore. This program was offered in partnership with the Singing Network.
Selected presentations focused on the foundations of choral music and various aspects of collective singing. The presenters came from Argentina, Canada, China, Denmark, DR Congo, Gabon, Germany, Indonesia, Israel, Norway, Turkey, and the United States.
The participants in EXchange! hailed from an even wider range of countries, including Austria, Belgium, Bosnia-Herzegovina, Costa Rica, France, Ireland, Lebanon, Lithuania, and Portugal.
Gatherings such as EXchange!, in which the international choral community engages in dialogue, exchange, and discourse, are critical to ensuring the continued vibrancy and relevance of the international choral community.
Edited by Katie Sykes, UK