Songs of Ocean, Songs of Joy…
Jo-Michael Scheibe
Chair and Professor, ACDA National Vice-President for International Activities
Located a mere four hours by car or short flight from Seoul, Yeosu is a beautiful seaport city on the Southern tip of the Republic of Korea.  This was the perfect setting for the new Yeosu International Choral Festival and Competition that took place from June 11 – 17, 2013.  Participants had access to many new facilities that were developed when Yeosu played host to the World Expo 2012, including hotels and pavilions as well as the Cultural Arts Center and Concert Hall which boast a stunning view of the harbour. As a first time visitor to the City of Yeosu, I was surprised by the beauty of the city, the facilities and the warmth of the staff and volunteers.
The week of the Choral Festival began with the pageantry of the Opening Ceremony featuring Oh Jeon-hae, a singer of traditional Korean music, the Aeyukwon Children's Choir, Yeosu City Korean traditional music orchestra, Yeosu City Choir, Jeollanan-do Arts High School's dance students, and Seokyeong University Stage Costume Institute.
Other traditional elements were the Korean five-drum dance (Ohgomu), Korean fan dance and the Korean paper Hanji fashion show, as well as numerous instruments such as the conical oboe 'taepyongso', bamboo flute 'daegeum', and harp 'gayageum' (a twelve-course zither).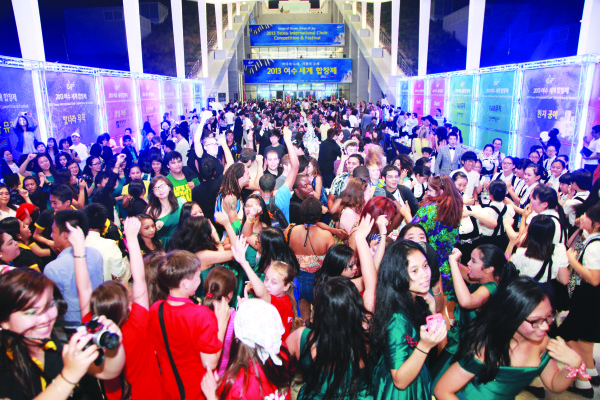 Artistic Director Jae-jun Lee and Manager Jinny Jang were supported by many volunteers. And the diligent work of the event's Chairperson Mi-suk Jo along with her committee of twelve business and community leaders supported this entire event. The City of Yeosu in conjunction with their major sponsor, GS Caltex (President Dong-Soo Hur), brought the vision of the Mayor of the City, Chung-Seok Kim, and that of Maestro Lee to fruition. 
It was an honour to serve on a distinguished panel, including Andrea Angelini from Italy, Javier Busto Sagrados from the Basque Region of Spain, Eugeniusz Kuz from Poland; In-gi Min from the Republic of Korea, Vytautas Miskinis from Lithuania, Ragnar Rasmussen from Norway,  Imant Raminsh from Canada and Brady Allred from the United States of America.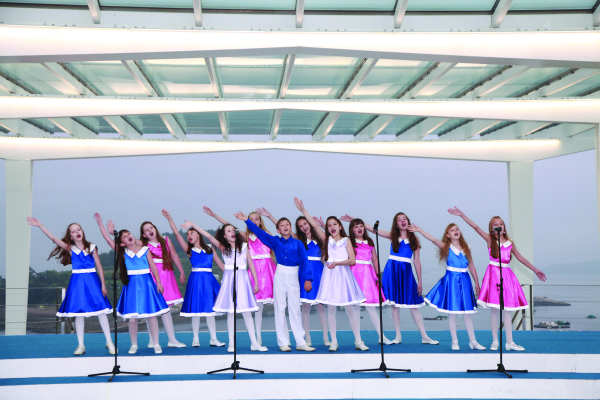 Mornings began with a variety of session topics allowing participants to gain an understanding of the individual jurors' specialties, ranging from Italian polyphonic style to vocal conducting technique.
The afternoon sessions featured performances by the individual choirs. A minimum of five jurors listened to the groups in each category: Children's Choirs, Folk Music/ Spiritual and Gospel, Pop/ Jazz, Sacred Music. The National Competition for Korean Choirs was held on day four; the fifth day was dedicated to sightseeing in the communities surrounding Yeosu.  The final day was the exciting and intense Grand Prix event.
Evenings were devoted to the music of a particular country, or a specific style of music.   Choirs from the United States and the Philippines gave distinguished performances as the audience from Yeosu gradually grew. The final evening of the competition featured performances by the outstanding mixed choirs.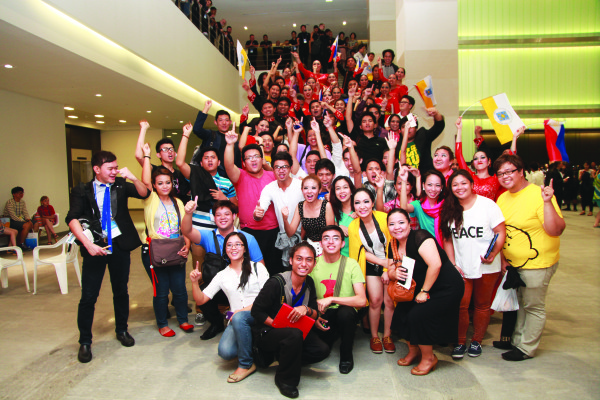 The final event of the Yeosu Choral Festival and Competition was the awards Ceremony.  This Festival awarded over $110,000 to the winning ensembles.  The winning groups were:
Grand Prize Winner
University of Louisville Cardinal Singers
Winning Conductor: Kent Hatteberg
Mixed Choir
Winner: University of Louisville Cardinal Singers
Second Place: University of Santo Tomas Singers
Third Place: Riverside City College, Imusicapella, Hansei University
Children's Choir
Winner: Pilgrim Children's Choir
Second Prize: BomNae Trintiy Chamber Choir
Third Prize: Muntinlupa Vocal Ensemble, K-SORI Ak-Dong,
Bupyeong District Youth Choir
Folk music, Negro Spiritual & Gospel
First Prize: Riverside City College
Second Prize: University of Louisville Cardinal Singers
Third Prize: Imusicapella, Seoul Dream Singers, University of Santo Tomas
Equal Voices (Male or Female)
First Prize: Sangpa-Gu Chorale
Second Prize: EL Female Choir
Third Prize: ARS NOVA Man's Choir, Gangfoong Ladies choir, Glam Singers
Sacred Music Choir
Frist Prize: University of Louisville Cardinal Singers
Second Prize: Collegium Vocale Seoul
Third Prize: Riverside City College, Imusicapella, University Santo Tomas
Pop and Jazz
First Prize: Maytree
Second Prize: University of Louisville Cardinal Singers
Third Prize: Riverside City College, University Santo Tomas, Coro Tomasino
The Second International Yeosu Choral Festival and Competition is tentatively scheduled for May 20-27, 2014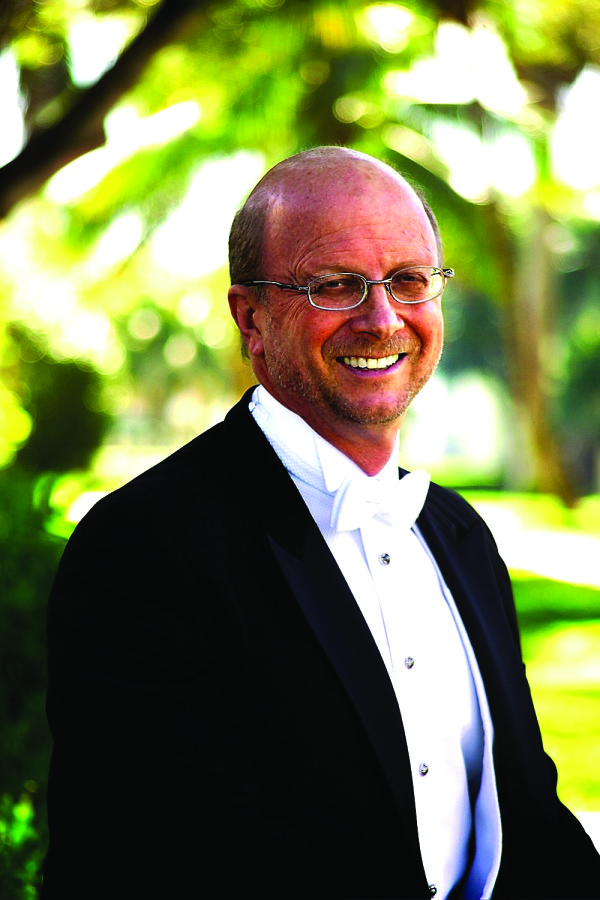 Jo-Michael Scheibe chairs the Thornton School of Music's Choral and Sacred Music Program at the University of Southern California, where he conducts the USC Chamber Singers, teaches choral conducting and choral methods, and supervises the graduate and undergraduate choral program. In addition, he serves as the National Vice President of the American Choral Directors Association.  No stranger to the ACDA, Scheibe previously served as the organization's National President (2011-2013), Western Division President (1991-1993), as well as National Repertoire and Standards Chairperson for Community Colleges (1980-1989). Ensembles under his leadership have performed at six national ACDA conventions (1985, 1991, 1993, 1997, 2003, 2007), as well as two national conventions of Music Educators (1996, 2000), the National Collegiate Choral Organization Conference (2011), and various regional and state conventions.  The USC Thornton Chamber Singers have been one of twenty-five choirs selected to perform at the Tenth World Choral Symposium in Seoul, Korea in August 2014. Email: scheibe@thornton.usc.edu
Edited by Louise Wiseman, UK & Graham Lack, Germany/UK