La FIMC a un nouveau membre national. L'Orchestre & Chœur Nationaux Traditionnels de Chine est une organisation originale et à grande échelle dédiée à l'interprétation du riche et ancestral patrimoine musical chinois.
L'Orchestre national traditionnel de Chine (CNTO) est un groupe national d'arts du spectacle financé par le ministère de la Culture et du Tourisme. Il s'agit de l'institution musicale la plus grande et la plus complète du genre au monde, comprenant un orchestre complet, un chœur et des bureaux pour les concerts et la programmation, etc. Il fut créé en 1960 sous l'impulsion de feu le Premier ministre Zhou Enlai. Li Huanzhi, premier président du CNTO, est un compositeur estimé et président de l'Association des musiciens chinois. La direction actuelle se compose du secrétaire du parti Liu Jie et de la présidente Zhao Cong, du chef adjoint du parti et chef Liu Yupu, ainsi que du vice-président Tang Feng.
Le CNTO a pour mission de promouvoir le patrimoine musical chinois, qui existe depuis des milliers d'années. Avec un vaste répertoire comprenant des concerts instrumentaux et de nouvelles mises en scène respectant la tradition folklorique, le CNTO a longtemps contribué à la diversité culturelle et à la créativité du pays. Son Chœur a remporté un premier prix au 13ème Festival mondial de la jeunesse et des étudiants. Au fil des décennies, tous les dirigeants chinois (Mao Zedong, Zhou Enlai, Deng Xiaoping, Jiang Zemin, Hu Jintao, Xi Jinping) et de nombreux dignitaires étrangers ont apprécié les prestations du CNTO, dont beaucoup ont remporté de grands éloges.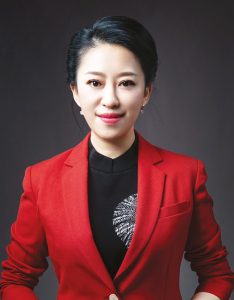 Au fil des ans, le CNTO s'est rendu dans de nombreux pays dont les États-Unis, la Russie, le Royaume-Uni, la France, l'Allemagne, l'Australie, la Grèce, le Japon, la Corée du Sud, le Mexique, le Pérou, la Belgique, le Luxembourg, etc. ainsi que dans les territoires chinois de Hong Kong, Macao ainsi que Taiwan assez souvent afin de se connecter aux Chinois qui y vivent.
Ces dernières années, le CNTO a produit des programmes qui font désormais partie du répertoire classique de la société, tels que la série Impression: Impressions of Chinese Music, Rediscover Chinese Music et Xuanzang's Pilgrimage, ainsi que le concert national Grand Music from China, Resounding and Prolonged Chinese Melody, Beautiful Rivers and Mountains, Chinese Melody of Feminine Beauty, le chœur symphonique national Rhapsody Beijing-Tianjin-Hebei, le documentaire musical national Homeland, le concert audiovisuel Eternal Happiness of Chinese Festival, et le chœur symphonique national Sing a Song to the Party from Heart.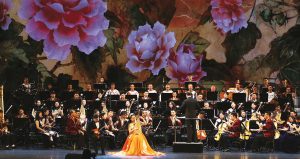 Venez écouter ce chœur maintes fois lauréaat de premiers prix internationaux
Le chœur de l'Orchestre national traditionnel de Chine (CNTO) est un ensemble reconnu à l'échelle du pays, avec un style de chant ethnique distinctif. Il a remporté la médaille d'or au 6ème et au 13ème Festival mondial de la jeunesse et des étudiants.
Depuis des années, le chœur est fier d'interpréter des chansons et de la musique chorale inspirées du patrimoine folklorique chinois profondément enraciné dans les ethnies de diverses régions depuis des milliers d'années et à travers plusieurs dynasties. Il a été acclamé par le public chinois et à l'étranger pour la richesse de ses arrangements musicaux, sa polyvalence sur scène et les nombreux styles qu'il est en mesure d'interpréter.
Ce texte est fourni par l'Orchestre national traditionnel de Chine.
Traduit de l'anglais par Barbara Pissane, relu par Jean Payon
本文介绍了中国中央民族乐团和合唱团的发展现状和成就。中国中央民族乐团是世界上同类音乐机构中规模最大、音乐最全面的组织,旨在弘扬已经持续了数千年的中国传统音乐文化和遗产,其精彩的演出为中国的文化多样性和文化创造力做出了卓越的贡献。