Symposium international sur la Chorusologie¹–Art choral, Chant et Voix
24-26 Avril 2014, Zagreb, Croatie
Par Branko Stark, Président de l'Association des Chefs de Chœurs Croates
L'Association des Chefs de Chœurs Croates (HUZ) a vu sa vocation évoluer depuis sa création et est aujourd'hui dédiée au développement de deux programmes.
Le premier s'attache à donner une portée nationale aux Chefs de Chœurs et à la musique chorale en Croatie. Le second concerne le programme international 'International Project for the Development of Choral Music'  IPDCM (Projet international pour le développement de la musique chorale). Il inclut des programmes artistiques, éducatifs et scientifiques dans le but de contribuer à l'évolution globale de la musique chorale en mettant à profit nos compétences et notre savoir-faire. Pour cela, nous avons mis en place plusieurs concours internationaux de chorales en Croatie et quelques cours internationaux dédiés aux chefs de chœurs, aux compositeurs et aux chanteurs de divers pays (Malaisie, Inde, Afrique du Sud, îles Salomon, Iran).
En ce qui concerne les sciences, nous avons créé la chorusologie néologique (chorus + logos) qui se rapporte à la science pluridisciplinaire de l'art choral. Dans la continuité, nous avons fondé au sein de notre association l'Institut International de la Musique Chorale (branche scientifique du HUZ) qui, à partir de l'an prochain, publiera en ligne des articles scientifiques (arschor@lis) à propos de la chorusologie. La partie la plus importante de notre programme international est le Symposium International sur la Chorusologie ARS CHORALIS pour l'art choral, le chant et les voix. Il a lieu tous les deux ans depuis 2010 à Zagreb, capitale de la Croatie. Le troisième Symposium se déroulera du 24 au 26 Avril 2014.
En concordance avec l'approche pluridisciplinaire de la chorusologie, ce symposium proposera également plusieurs catégories de sujets pour les séminaires et les ateliers : Chœurs/Chefs de chœurs, Pédagogie vocale, Direction/Interprétation, Composition/Analyse/Herméneutique, Performance vocale/Stylistiques vocales, Voix parlée, Science/Voix et Ecoute, Science/Musique, Pédagogie de la musique/Education, Musique sacrée, Supports de musique Média/Technologie, et autres sujets.
Nous attendons, entre autres, les conférenciers suivants : Marvin Keenze (États-Unis), Johan Sundberg (Suède), Christian Herbst (Autriche), Thomas Caplin (Norvège), Andrea Angelini (Italie), Annemarie van der Walt (Afrique du Sud), Vanags Romans (Lettonie), Wolfgang Ziegler (Autriche), Giovanni Acciai (Italie), Irena Hočevar-Boltežar (Slovénie), John Hooper (Canada), Kittiporn Tantrarungroj (Thaïlande), Susanna Saw (Malaisie) et d'autres encore.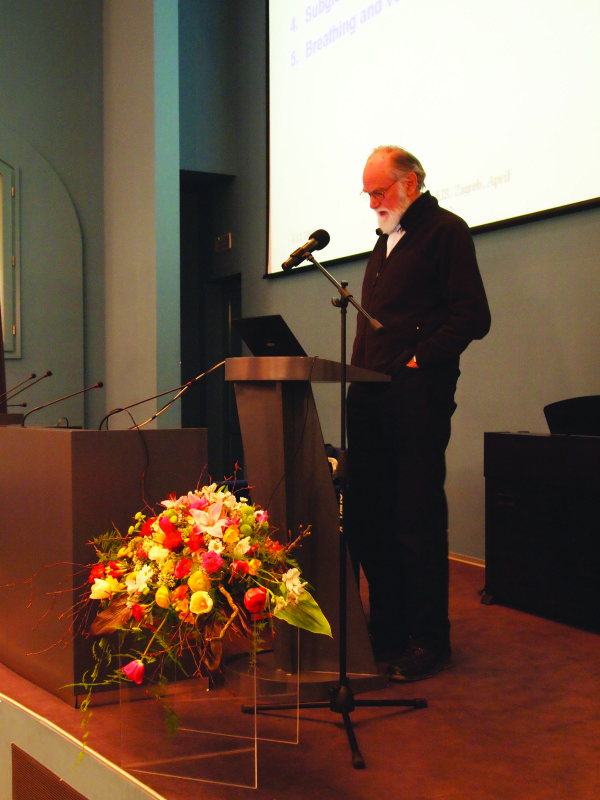 Notre but est d'allier le mieux possible musique chorale et science. Le Symposium a pour vocation de contribuer au développement international de la musique chorale, et de compléter les autres symposia. Ainsi nous espérons inciter les chefs de chœurs à intégrer davantage d'aspects scientifiques actuels à leur travail artistique et éducatif. Les connaissances scientifiques sur la voix et le chant évoluent aujourd'hui chaque jour un peu plus, mais selon nous, les chefs de chœurs n'en sont pas suffisamment conscients. D'autre part, nous souhaitons tout autant que les chercheurs et les scientifiques en découvrent plus sur le chant choral et la musique chorale afin d'identifier plus précisément et plus consciencieusement les objectifs futurs de leur travail. C'est pour cela que les sujets que nous suggérons sont ouverts à une vaste audience, afin que tous ceux qui ont un contact direct ou indirect avec la musique chorale, le chant ou les voix, puissent participer.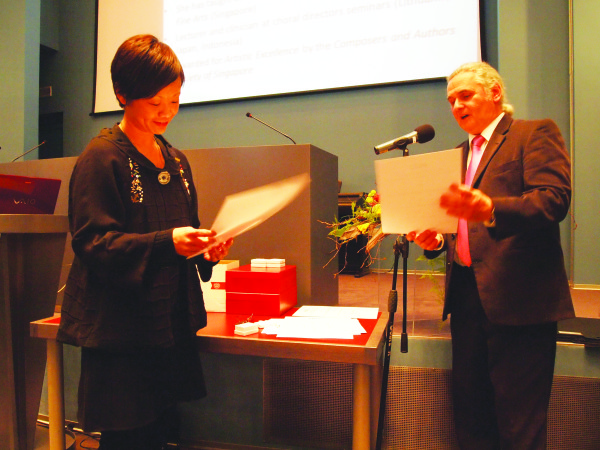 Notre intention est, comme toujours, de porter une attention toute particulière à la présentation de la FIMC et de ses activités, ainsi que du BCI. Andrea Angelini et Annemarie van der Walt seront en charge de cela.
Au AC 2012, 53 conférenciers de 18 pays différents ont assuré 63 séminaires et ateliers. Le AC2 012 est dédié à Jakov Gotovac, un des compositeurs croates les plus importants. Les langues officielles du Symposium sont l'anglais et le croate. Le deuxième jour, un grand concert choral sera donné par des chœurs invités de Slovénie et de Lettonie. L'appel à communications est lancé, vous pouvez d'ores et déjà soumettre vos textes (communications/ateliers);  la date limite d'inscription est le 15 décembre 2013. Pour toute autre information concernant le Symposium et l'Association des Chefs de Chœurs Croates, merci de consulter le www.choralcroatia.com.
¹ Chorusologie: matière obligatoire du cursus pédagogique pour chefs de chœur et enseignants de musique dans de nombreux pays de l'est Européen
Traduit de l'anglais par Anne-Laure Pitici (Brésil)
Edited by Will Masters, UK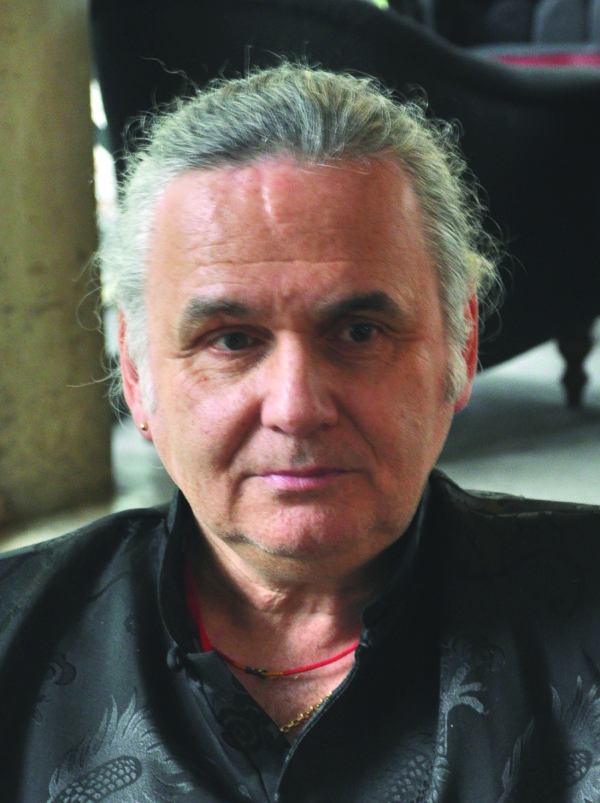 Branko Stark (1954), composer, conductor and voice instructor, is a teacher at the Arts Academy (University of Split-Croatia). He has written over two hundred compositions for which he is the recipient of numerous awards. He teaches singers, choral directors, composers, actors, speech therapists, phoneticians and speakers and also engages in voice rehabilitation. Mr. Stark has participated in more than thirty scientific symposiums and has been guest professor at many faculties in Croatia and abroad. His specialty is the theory and practice of voice, vocal stylistics and expression stylistics in singing and speech, hermeneutics and works published on these subjects. He gives lectures, seminars, master classes and workshops worldwide (Argentina, China, Slovenia, Denmark, France, Great Britain, USA, Korea, South Africa, Iran, Malaysia, Indonesia, Thailand, Sri Lanka, India, Hong Kong, Singapore, Brunei, Latvia). Mr. Stark is also a prominent adjudicator for many international choral competitions (Croatia, Germany, Italy, Austria, China, Indonesia, Malaysia, Sri Lanka, Japan, Korea). He is President of the Croatian Choral Directors Association, head of the Vocal Academy, a member of the International Council of the World Choir Games and member of the International Federation for Choral Music. Email: info@choralcroatia.com