9th World Symposium on Choral Music, Puerto Madryn, Patagonia, Argentina, 3-10 Aug 2011
WSCM9 is offering four Master Classes under the guidance of four world-renowned Maestros, focused on Afro-American Music, Early Music, Youth Choirs and Conducting Technique supported by WS9 participating groups as demonstration choirs. Young Delegates (age limit: 35) who want to apply for active participation may mark this in the registration form and must send by e-mail a short CV (no more than one page A4) and a letter of introduction from a well known Maestro. All registered delegates are welcome to follow the daily work in the Master Classes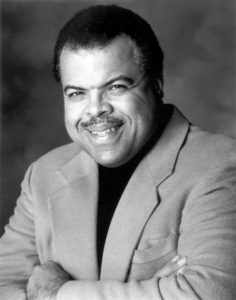 Anton Armstrong – USA
AFRO-AMERICAN MUSIC
Demonstration Choir: Coro de la Universidad de la República (Uruguay)
Conductor: Francisco Simaldoni
Anton Armstrong is Professor of Music at St. Olaf College and Conductor of the St. Olaf Choir. A graduate of St. Olaf College, Armstrong earned a Master of Music degree at the University of Illinois and the Doctor of Musical Arts degree from Michigan State University. He holds membership in the American Choral Directors Association, Chorus America, and the International Federation for Choral Music. Armstrong also serves as editor of a multicultural choral series for Earthsongs Publications and coeditor of the revised St. Olaf Choral Series for Augsburg Fortress Publishers. He is featured with André Thomas on an instructional video on adolescent singers entitled Body, Mind, Spirit, Voice. He is a contributing writer to Volume I of Teaching Music through Performance in Choir. Armstrong conducted the St. Olaf Choir in critically acclaimed solo concert performances at the 59th National Conference of the Music Educators National Conference, the Sixth World Symposium on Choral Music, and the 1999 National Convention of the ACDA in Chicago, Illinois. He was a featured clinician at the WSCM4 in Sydney, Australia and at the WSCM8 in Copenhagen, Denmark. Armstrong is active as a guest conductor and lecturer throughout the world. In the summer of 2001 Armstrong conducted the World Youth Choir sponsored by IFCM with concerts in Venezuela and the United States.
Simon Carrington – Great Britain
RENAISSANCE MUSIC
Demonstration Choir: Coro de Cámara de la Municipalidad de Quilmes (Argentina)
Conductor: Pablo Canaves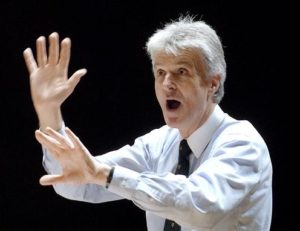 British singer, double bass player and conductor. From 2003 to 2009 he was professor of choral conducting at Yale University and director of the Yale Schola Cantorum which he brought to international prominence. From 2001 to 2003, he was director of choral activities at the New Eng- land Conservatory, Boston, where he was awarded with the Krasner Teaching Excellence Award, and from 1994 to 2001 he held a similar position at the University of Kansas. He co-founded the internationally ac- claimed British vocal ensemble The King's Singers at Cambridge University and per- formed at the world's most prestigious festivals and concert halls, made more than 70 recordings, and appeared on television and radio programs. He maintains an active schedule as a free- lance conductor and choral clinician, leading workshops and master classes around the world. He has conducted in Japan, Barcelona, Chicago, Dublin and Boston, in Victoria, Canada, and Poland. He is a regular guest conductor at the Monteverdi Choir Festival in Budapest and the Tokyo Can- tat in Japan and leads annual conducting courses at the Chamber Choir Festival in Sarteano (Italy) and the Yale Summer Festival in Norfolk, Connecticut. In 2009 he had conducting engagements in Canada, Korea, Japan, New Zealand, Europe and the US.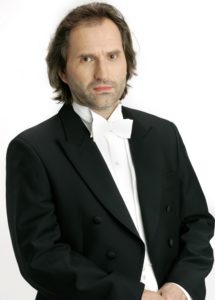 Aarne Saluveer – Estonia
REPERTOIRE FOR YOUTH CHOIRS
Demonstration Choir: Estonian TV Girl's Choir (Estonia)
Conductor: Aarne Saluveer
Aarne Saluveer (b. 1959) graduated from Estonian Music Academy and music pedagogics in 1982 and has since furthered his studies at diverse courses in Estonia and abroad. He is currently one of the most active figures in the Estonian children's and youth music scene, teacher, conductor and educator. He holds the post of Principal at Tallinn G. Ots Music School, conducts six important choirs which have won international awards at Estonian and international contests. The Lasteekraan Music Studio he founded in 1990 has amply produced skilful choral singers and acclaimed soloists. Mr Saluveer is one of the founding members of the Estonian Society for Music Education and a board member of European Federation of Young Choirs Europa Cantat, and since 2008 serves on the Board of IFCM. He was Artistic Director of X Youth Song Celebration Ilmapuu (2007): open-air concert uniting a choir of 20 000 singers, symphony orchestras and 100 000 listeners. Aarne Saluveer has made presentations at numerous international conferences and symposiums and led international workshops in Europe and America. He has published articles in IFCM's ICB and Europa Cantat Magazine and worked on juries at choral contests. Mr Saluveer was awarded the annual prize of Estonian Cultural Endowment and decorated with the Order of the White Star of the Republic of Estonia in 2004. He was elected Musician of the Year 2007 and Conductor of the Year 2007 by the Estonian Choral Association.
Josep Vila i Casañas – Spain
CONDUCTING TECHNIQUES AND INTERPRETATION
Demonstration Choir: Estudio Coral Meridies (Argentina)
Conductor: Virginia Bono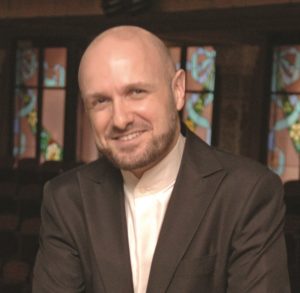 Josep Vila was born in Sabadell in 1966. He began his musical training at the Conservatory of Sabadell, where he studied piano with Gloria Peig. He continued studying harmony, counterpoint, fugue and composition with Benet Casablancas and Josep Soler, and orchestral conducting with Salvador Mas. At the same time, he worked on choral conducting with Manuel Cabero, Pierre Cao and Laszlo Heltay among others, in several national and international courses. During 1995/1996 he studied in Sweden with Eric Ericson. Nowadays he teaches Conducting in Barcelona. As a composer, he dedicates himself essentially to vocal-instrumental music and has been awarded three times the prize of composition "Premis Reus" for children's choirs. He has conducted several vocal and instrumental groups, including the Choir Cardedeuenca, the Fine Arts of Sabadell Choir, the Conservatory of Badalona Children's Choir and the Conservatory of Igualada Chamber Orchestra. From 1991 to 1995 he was the main conductor of the Choir Carmina of Barcelona. In January 1990 he founded the chamber choir LIEDER CAMERA in Sabadell, of which he became conductor. In 1999 he was awarded with one of the Sabadellencs Prizes, the Jove Cambra of Sabadell awards.
English text revised by Philip Brunelle